The 7th NOWPAP DELTA Exercise
Japan-Russia Joint Oil Spill Response Exercise
(2-4 October 2018, Maizuru, Kyoto, Japan)
The member states of Northwest Pacific Action Plan (NOWPAP) Marine Environmental Emergency Preparedness and Response Regional Activity Center (MERRAC), namely the People's Republic of China, Japan, Republic of Korea and Russian Federation (hereinafter referred to as China, Japan, Korea and Russia) conduct NOWPAP DELTA (Joint Oil Spill Response) Exercise biennially on rotational basis under the scheme of United Nations Environment Programme (UNEP) in order to enhance mutual emergency response capability and regional and international cooperation.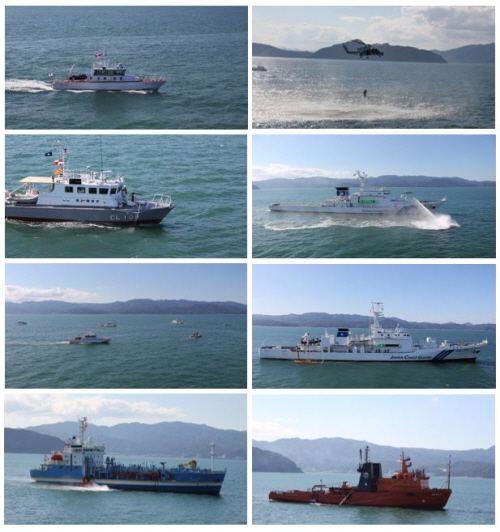 This year, the 7th NOWPAP DELTA Exercise was held from 2 to 4 October 2018 in Maizuru city, Kyoto Prefecture, Japan under the leading role of Japan (Japan Coast Guard, JCG) together with Russia (Marine Rescue Service).
In this exercise, 9 Response vessels (Japan: 8, Russia: 1), 1 helicopter, 1 unmanned aircraft (drone, JCG) and over 200 personnel were dispatched. Around 25 people from domestic and international government, institutes and other relevant organizations had attended the exercise as observers.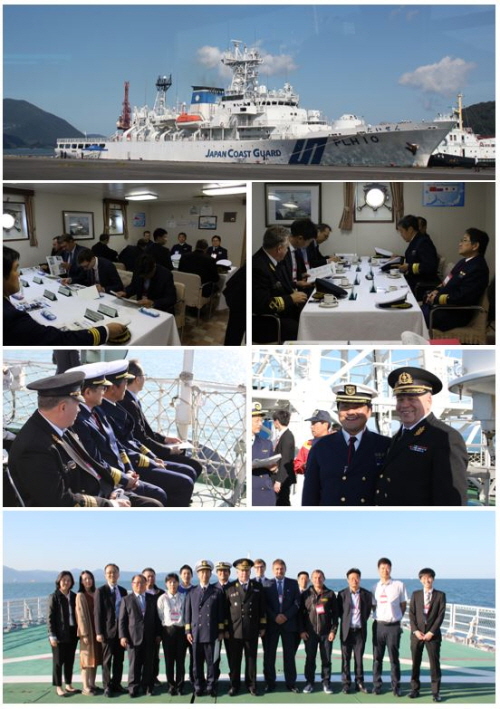 The main purpose of this DELTA exercise was to enhance capabilities of handing proper oil spill response equipment, working together with domestic governmental organizations such as 'Council for Spilled Oil Response in Maizuru port', 'National Strike team' and the 8th Regional Headquarter of JCG.
The Exercise was well organized and conducted successfully as planned with fruitful results and achievements. All the participants showed their appreciations to Japan and Russia for their great efforts and contributions preparing and implementing this 7th DELTA exercise.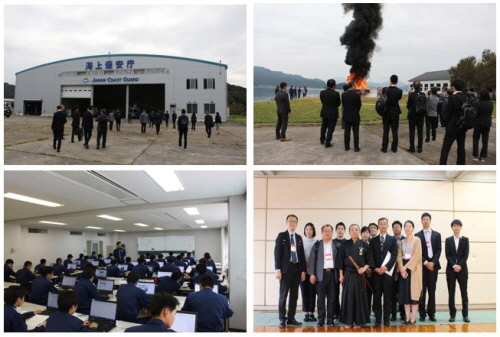 Additional special event was planned by Japan Coast Guard to have chance to visit Japan Coast Guard School where new personnel of JCG could learn everything about the organization for 1 or 2 years.
The discussions and results made during the Debriefing Meeting after the Exercise, will be presented at the 22nd NOWPAP MERRAC Focal Points Meeting and the 14th Competent National Authorities Meeting next year (2019). The 8th NOWPAP DELTA Exercise will be held in the year of 2020 as a Joint spill Response exercise of Korea and China.